Louisiana Boil Advisories
Many of Louisiana's public water systems are under Boil Advisories after a disaster. Check Louisiana Department of Health's Boil Advisories to learn about your water system.
Louisiana Power Outages
From hurricanes to ice storms, we in Louisiana are familiar with disasters that take the power grid down. Portable generators are good tools for supplying electricity when the grid is down. However, like every tool, if used incorrectly, generators are dangerous. Misused, a generator can kill.
The Portable Generator Manufacturers' Association offers instructions for keeping you and your family safe while using a portable generator. Their website is at Take It Outside. A one-page Take It Outside Fact Sheet about carbon monoxide safety is available here: Take It Outside Fact Sheet.
Emergency Shelter
Call 211 for local shelter and other emergency information
Text "LASHELTER" or your zip code to 898-211
Text "SHELTER" to 43362
FEMA Evacuation Hotels
Operation Blue Roof – Protective Tarp Program
Operation Blue Roof is managed by the U.S. Army Corps of Engineers to provide homeowners with tarps to cover damaged roofs until permanent repairs are made. This is a free service to homeowners designed to protect property, reduce temporary housing costs, and allow people to remain in their homes.
Road Closures and Travel Info
See if roads are passable with Louisiana's 511 Road Closure and Travel Map
Use GasBuddy's Tracker to find gas stations with fuel.
Mental Health and Supports
LA Office of Behavioral Health Keep Calm Line: 1-866-310-7977
Behavioral Health Recovery Outreach Line: 1-833-333-1132
National Suicide Prevention Lifeline: 1-800-273-8255
Crisis Text Line – Text "REACHOUT" to 741741
Food
DSNAP Pre-Registration: Text "LADSNAP" to 898-211
SNAP recipients who lose food purchased with their SNAP benefits due to loss of power for 24 consecutive hours or more may be eligible for replacement benefits.
Children displaced due to natural disasters qualify for P-EBT
State of Louisiana Hurricane and Recovery Updates
Louisiana Hurricane Recovery Information
Department of Children and Family Services
DCFS Child Welfare Hurricane Hotline 1-833-788-1351
If you evacuate, please contact the foster care worker(s) or supervisor(s) of the child/ren in your care or your Home Development worker as soon as possible and provide your location information.
If you cannot reach the DCFS worker, DCFS also activates a Foster Caregiver support line when a Tropical Storm or Hurricane Warning is issued in Louisiana. This number is 1-833-788-1351.
The purpose of this support line is to provide an avenue for foster caregivers and youth to communicate with the agency about the needs and whereabouts of foster children during the emergency event. The DCFS Child Welfare Hurricane Hotline number is 1-833-788-1351.
---
Quick Resource Flyers
Download the Food Assistance Flyer
Download the Resources Flyer
Shelter and Emergency Food Stamps
Foster caregivers who need Emergency Shelter, text LASHELTER to 898-211.
If you need Emergency Food Stamps, call the LA HELP U Customer Service Center: 1-888-524-3578.
Emergency Preparedness Checklist for Foster Caregivers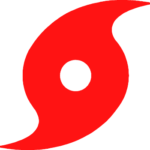 Annually, DCFS staff provide caregivers with an Emergency Preparedness Checklist for Foster Caregivers that includes instructions and resources for caregivers during emergencies.
Download the Emergency Preparedness Checklist for Foster Caregivers