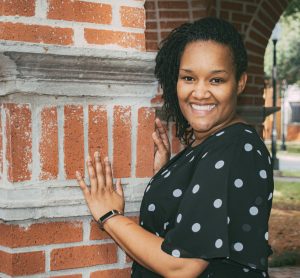 Shalonda Thibeaux
Shalonda Thibeaux is the Foster Care Ambassador for southwest Louisiana which includes the Lake Charles, Lafayette, and Thibodaux regions.
Shalonda is a native of Louisiana and has been employed with Louisiana United Methodist Children and Family Services since October 2016. She began her career with Methodist Foster Care as a Therapeutic Foster Parent Recruiter, then became a Kinship Supervisor, and is now a Foster Care Ambassador.
For more than eight years, Shalonda worked for The Department of Children and Family Services as a Foster Care Worker, Child Protective Investigator, and a Centralized Intake Worker. Her experiences with DCFS give her a well-rounded view of Louisiana's entire foster care system. Shalonda has also worked in several schools and daycare centers as a Director and Teacher.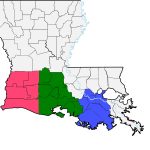 Shalonda looks forward to building relationships with community partners and foster parents to keep the vision and mission moving forward and assist with children being in loving foster homes.
She is active in various ministries in her local church; teaching Bible Studies, youth ministry, and jail ministry to name a few. Shalonda enjoys helping people when a need is present, praying, loving people and seeing God bring change to people's lives. She believes that every child deserves a chance and that it is never too late for a new beginning.
Shalonda has a Bachelor's degree in Family and Consumer Sciences with a concentration in Child Development from Southern University A&M College. Shalonda was elected Secretary of the Southern University Child Development Club, received an Academic Excellence Award, received two Dean's List honor rewards, was a member of Phil Upsilon Omicron (Beta Iota Chapter), volunteered at the local library and interned at the local Child Development Center.
Shalonda brings experience, passion, and expertise to the work of ensuring children and foster parents receive the support they require in southwest Louisiana.