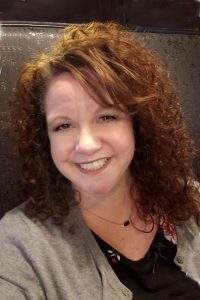 Margie Nielsen
Margie Nielsen is the Foster Care Ambassador for the northern regions for the Louisiana Foster Care Support Organization. She is excited to work alongside existing organizations to help them reach their potential and provide assistance to those beginning new services to foster families in the Shreveport, Monroe, and Alexandria regions.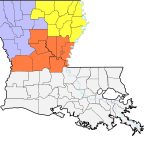 Upon graduating from Northeast Louisiana University in 1997 with a Bachelor's Degree and a dual teaching certification in Regular Education and Special Education, it was very evident that Margie would be pursuing opportunities to allow her to follow her passion of ministering to children. She taught in the public schools for 14 years while serving in many leadership and mentoring roles. After leaving the classroom, Margie went on to work at the Children's Coalition for Northeast Louisiana as the Director of Early Childhood Lead Agency, teaching and leading other teachers in the new standards in early childhood and also providing parent education at the Family Resource Center, opening the door to foster care ministry.
Serving as a Youth Minister for more than 20 years, Margie has walked beside many families who are struggling, which led to fostering a teen herself, along with her husband and two biological children. Through these and so many more experiences, she has developed a full understanding of many of the challenges faced by foster families and what resources need to be made available. Prior to becoming an Ambassador, she worked at Louisiana Baptist Children's Home as the State Director for Foster Care and Adoption Ministries and has been heavily involved in supporting foster families and building communities of support all across the state.
Since 2017, Margie is also the Founding Director of Royal Family Kids Camp of Northeast Louisiana, an all-volunteer organization that ministers to children in foster care ages 6-11 through a TBRI-based curriculum in a week-long overnight camp with more than 70 volunteers. This ministry has been a culmination of her life's work from teaching to ministry to sharing the love of Christ. Through this ministry she has been able to train many families in caring for children from "hard places" and has helped facilitate many lasting connections for children in foster care.
Margie also serves as the QPI Community Leader and has also worked as a parent-educator for court-mandated classes for biological parents. Her own parents were also foster parents, making her the "bio-kid" for a time during her formidable years, giving her the foundation to build a well-rounded view of the foster care world and the passion to help make it better for all involved. In her own words, "Because of the work of so many organizations who are now joining forces, there has never been a more exciting time to be involved in foster care!"