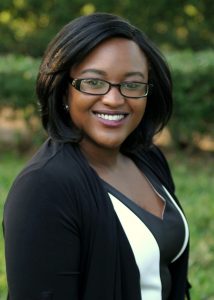 Cassie Guillaume
Cassie Guillaume is the Foster Care Ambassador for all of southeast Louisiana including the New Orleans, Covington, and Baton Rouge regions.
Cassandra "Cassie" Guillaume joined Louisiana United Methodist Children & Family Services in May 2016. She has served in the role of Therapist, Lead Foster Family Recruiter, and Trust-Based Relational Intervention Practitioner.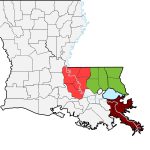 Cassie is passionate about child-welfare and supporting foster and adoptive families. This attitude of service was first planted through her familiar/cultural upbringing as a first-generation Haitian-American. Cassie's parents both believe in service. Her father is a practicing psychiatrist, and her mother is a founding member of the Haitian Association for Human Development and started the Haitian Catholic Community in New Orleans.
Cassie's educational background continued to water the seeds of her passion for service. She is an alumna of Ursuline Academy of New Orleans whose crest of Seviam, "I will serve", still serves as a personal mantra.
She received a Bachelor's of Art in Psychology from Thomas Edison State University and a Master's of Science in Counseling Psychology from Louisiana State University in Shreveport. Shortly after completing her education, Cassandra assisted adults suffering from severe mental illness in finding and maintaining employment as an employment specialist with Jefferson Parish Human Services Authority. This position highlighted the importance of nurturing relationships and providing support so that others may succeed.
Cassie is eager to bring her passion for service and her commitment to nurturing relationships to those who serve Louisiana's children. She enjoys spending her free time attending cultural events, community festivals, and is an avid salsa dancer. Cassie Guillaume is a licensed professional counselor and Foster Care Ambassador of the Southeast region of Louisiana.