Foster Parenting in a Pandemic
Vaccination Locations
The Vaccines.gov website provides a list of all the vaccaine sites within 25 miles of your zipcode. You can adjust the distance if you wish.
Visit Vaccines.gov. Click the blue "Find COVID-19 Vaccines" button. Then enter your zipcode and which COVID-19 vaccines you are interested in receiving.
Resources for Helping Children Cope with COVID-19
The stress of life during the COVID-19 pandemic is constant. As adults, we may become accustomed to it and function well as we operate with new social rules, daily news reports, and social distancing. Children have not lived long enough to gain the maturity required to handle longterm stressors. Foster Caregivers must be aware of the impact all of these factors have upon the well-being of children.
ChildTrends has published a very helpful guide that Foster Caregivers will find useful. Resources for Supporting Childrens Emotional Well-being During the COVID-19 Pandemic is a fine resource that may be viewed only line or printed. Especially helpful are the guidelines for talking to children of different ages about COVID-19.
The U.S. Centers for Disease Control offer this COVID-19 Household Checklist for Families. This guide is designed to help you plan and make decisions that will protect you and your family.
Parenting in a Pandemic provides simple tips from the American Academy of Pediatrics for remaining calm, addressing children's fears, keeping healthy routines, and using positive discipline.
Yes, You Can Ask for a Mask!
Foster Caregivers, Governor Edwards has repeatedly cautioned members of the public to take mitigation measures like wearing masks when in public and staying at least six feet apart, to prevent the further spread of COVID-19. The Louisiana Department of Health, says, "Ask for a Mask!"
When participating in family visits, attending Family Team Conferences, taking the child you care for to court, the doctor's office, or other necessary meetings, please wear a mask to protect others. You have the right to expect every other participant to wear a mask for your protection, too. Remember this truth, "My mask protects you and those you love. Your mask protects me and those I love."
The Louisiana Department of Health offers a wealth of information about safety from COVID-19. Learn how you can "Slow the Spread!"
---

Use the Emergency Foster Parent Support Resources Directory and find support services near you!
---
Also, download these free Parenting Resources for Families with Young Children During COVID!
---
NOTICE: If you are experiencing significant issues with food shortage during the COVID-19 crisis, please contact your child's foster care worker.
If you are experiencing issues with childcare during the COVID-19 crisis and are an essential employee, please contact your child's foster care worker.
FOOD: Foster Caregivers, call 211 to find your closest Louisiana Food Pantry. Call first to ensure they have resources available.
DIAPERS in Baton Rouge Region: Baton Rouge Diaper Banks make diapers available. Grab the Diaper Bank Flyer and call first because hours may be odd!
DIAPERS in NOLA Region: NOLA Diaper Banks make diapers available. Grab the NOLA Diaper Bank Flyer and call first!
Free TeleHealth Services are available from Tulane. Grab the Tulane Telehealth Flyer and learn how you can use this free mental health and support service through a Tulane Early Childhood Mental Health Consultation today!
---
INFORMATION From State Agencies: Important information about coronavirus and COVID-19 is available for Louisiana Foster Caregivers from Louisiana Department of Children and Family Services and Louisiana Department of Health.
Read a Letter to Louisiana Foster Parents from Dr. Rhenda Hodnett, Assistant Secretary, Department of Children and Family Services – Child Welfare Division
---
* * ALEXANDRIA REGION * *
Fostering Community in Alexandria, Louisiana, operates the Foster Care Closet.
Fostering Community offers online donating capabilities through the website at Fostering Community. Andria Fontenot manages this the drop off and pick up site for the Alexandria region. The Foster Community drop ships to foster families in far away rural areas and often mails gift cards. The Foster Community's Foster Care Closet is at 2727 Jackson St., Alexandria, La 71303.
---
* * BATON ROUGE REGION * *
The Foster Village of Baton Rouge
We've created a closed group on Facebook just for you!
A safe place to connect, process, and gain practical tools from experts in trauma-informed care, child development, mental health, and social work, as well as seasoned foster parents who have seen it all.
Please search "Virtual Village for Foster and Kinship Caregivers" (or click on the link below) https://www.facebook.com/groups/2550021948548178/?ref=share
This is open to caregivers near and far… we're all in this together.
---
* * LAFAYETTE REGION * *
Foster The Love Louisiana has two locations. Donations can be made online using the donation button on the website. Gift cards can be emailed to connect@fosterthelovela.org or mailed to P. O. Box 53593, Lafayette, LA 70505. Search on Facebook for "Foster the Love Louisiana".
Foster parents can schedule appointments using the "Request a Need" tab on the website. Donors can schedule drop offs on the website under the "Schedule Drop Off" tab. If Foster The Love Louisiana does not have the items a foster parents requires in the closet that is being requested they will try to get it or find it for the family.
---
* * MONROE REGION * *
Victory Baptist Church at 740 Finks Hideaway Rd. Monroe, LA 71203 is a drop off site on Mondays and Wednesdays from 9am-2pm. Phone is 318-345-0943 Donations can also be mailed. "Gift cards to grocery stores are best."
---
* * SHREVEPORT REGION * *
Cypress Baptist Church continues their closet ministry. They are a drop off and pick up spot for donations for foster families. Does not accept cash donations but will distribute gift cards. (Gift cards are in high demand for food.)
Cypress Baptist Church is located at 4701 Palmetto Rd., Benton, LA 71006
They are on FaceBook as The Foster Closet at Cypress. Contact Megan Barker at 1-318-680-8222.
---
CRISIS SUPPORT for Foster and Kinship Caregivers
Louisiana 211 COVID Hotline: Dial 211
Louisiana citizens can dial 211, 24/7 to reach a live 211 specialist to discuss available help and information for COVID-19. Citizens can also text the keyword "LACOVID" to 898-211 to have instant access to the most current information.
Keeping Calm through COVID Hotline: 1-866-310-7977
Trained counselors are available for you 24/7. All calls are confidential. If you feel overwhelmed with stress, fear, or anxiety about the uncertainty surrounding this public health emergency, you are encouraged to call this special Keeping Calm through COVID Hotline. You will talk with trained, compassionate counselors who can offer support and who can direct you to helpful services.
DCFS EMERGENCY Contact: 1-337-936-2303
This is the emergency contact for DCFS foster parents and caregivers who cannot reach their assigned foster care worker and/or supervisor. Someone is available 24 hours a day.
COVID-19 ILLNESS
The Centers for Disease Control provides the following information about the COVID-19 illness.
---
General Information for Foster and Kinship Caregivers
Information from Louisiana State Agencies and Organizations
National Resources For Foster Caregivers
Support for Foster Care and Kinship Caregivers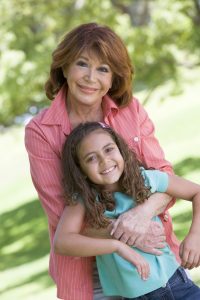 Have you opened your home and family to a child as a foster caregiver? Are you providing kinship care to a relative's child? Do you participate in or lead a foster or adoptive parents' support group?
Children living in foster care have all the needs of other children PLUS many more.
Foster caregiving offers rewarding opportunities to make the world a better place for a child, but it also provides caregivers with big challenges. Foster and relative caregivers do incredible deeds and they often feel like they are called do the impossible!
Louisiana's Foster Care Support Organizations' Foster Care Ambassadors assist foster caregivers, help organize local foster care support groups, and coordinate with volunteers who work across Louisiana to take care of Louisiana's children in foster care!